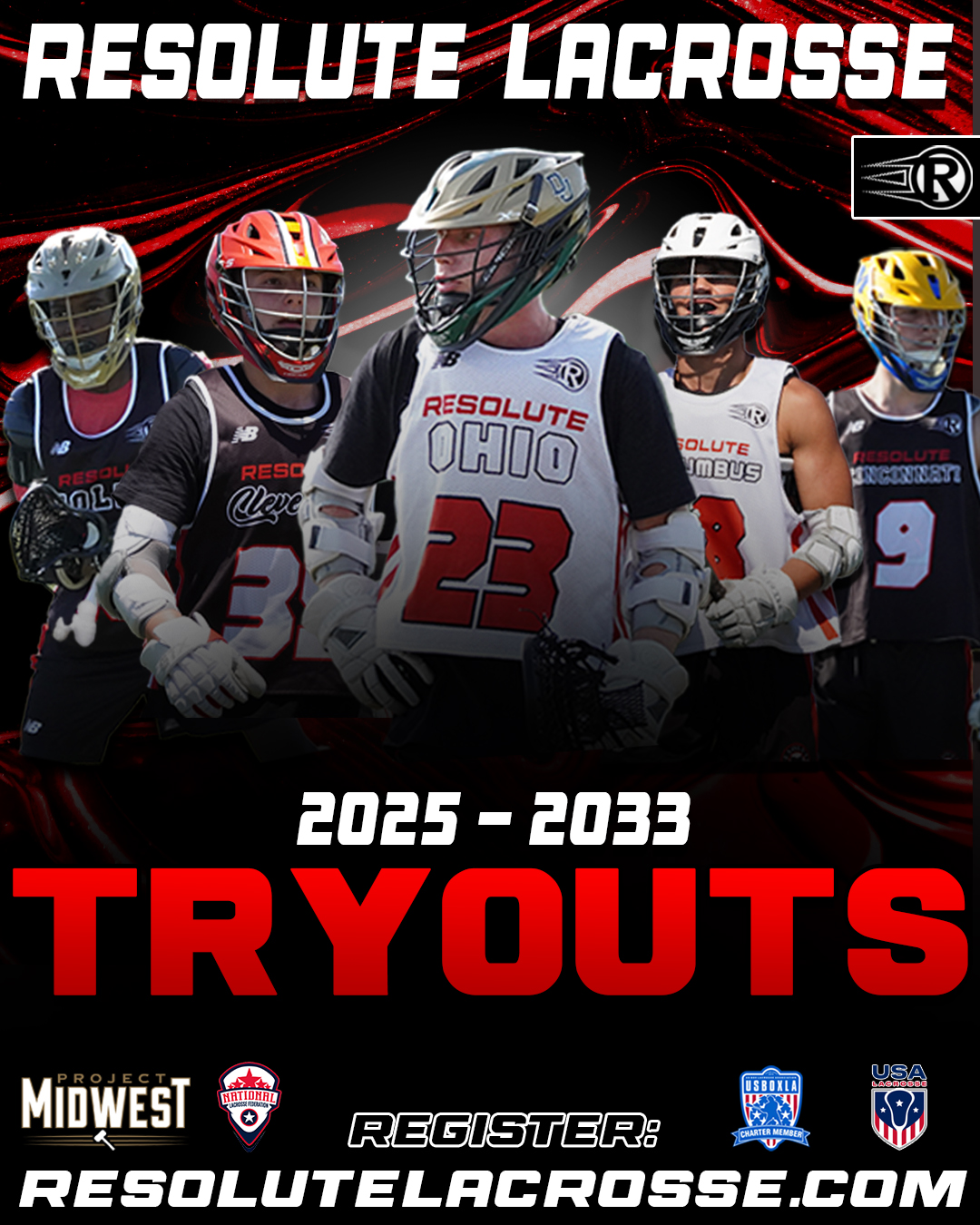 Columbus/Ohio:
July 20, 22, 23 - CESA Fields
Cincinnati:
July 30 - Seven Hills HS
Cleveland:
July 30 - Baldwin Wallace University
Toledo:
July 30 - St. Francis High School
Graduation Years:
2033 - 2025 (Rising 3rd graders - Rising Juniors)
Questions:
Please email noahb@resolutelacrosse.com
MAKE-UP TRYOUTS WILL BE ON WEDNESDAY AUGUST 2 FROM 3:00 - 4:30 PM AT THE RESOLUTE ATHLETIC COMPLEX. PLEASE REGISTER FOR YOUR AGE GROUP THEN REACH OUT TO THE CONTACT ABOVE TO LET US KNOW YOU'LL BE ATTENDING THE MAKE-UP.
Now is your chance to tryout for Ohio's premier lacrosse club! These tryouts will determine our teams for the 2023 Fall and 2024 Summer season. Resolute has regional teams in Toledo, Cleveland, Columbus, and Cincinnati in addition to our State teams. Everyone will receive a Resolute pinnie for trying out and will compete with and against some of the best players in Ohio. We'll see you there!
If you can't make it, please register for the tryout you would have attended. We will be sending a follow up email with details about make-up tryouts.
Do you have any

questions?