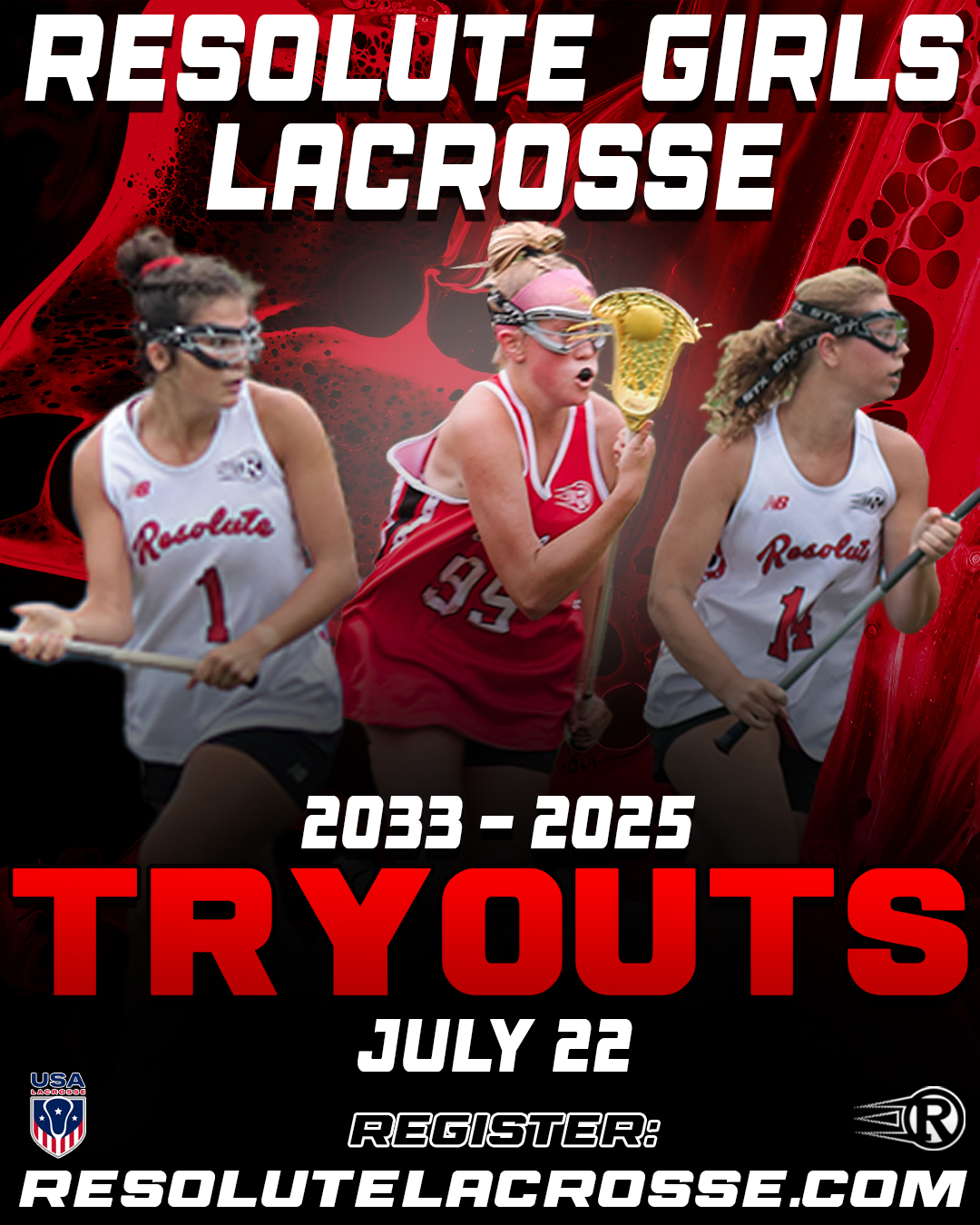 Date:
July 22
Location:
Upper Arlington High School Practice Turf
Graduation Years:
2033 - 2025
(Rising 3rd graders - Rising juniors)
Questions:
Please email noahb@resolutelacrosse.com
MAKE-UP TRYOUTS WILL BE AVAILABLE ON JULY 27 FROM 2:00 - 3:30 PM AT THE RESOLUTE ATHLETIC COMPLEX!
PLEASE REGISTER FOR YOUR AGE GROUP THEN EMAIL THE ABOVE CONTACT TO LET US KNOW YOU'LL BE AT THE MAKE-UP.
Resolute Girls Lacrosse Tryouts for the Summer of 2024 are coming up at the end of July! This is your chance to tryout for Ohio's premier lacrosse club! Tryouts are open to rising 3rd graders through rising juniors. (2033 - 2025). All players who tryout will receive a custom sublimated Resolute pinnie and be evaluated for our Girls Elite Teams! We hope to see you there!
If you can't make it, please register for the tryout you would have attended. We will be sending a follow up email with details about make-up tryouts.
Do you have any

questions?