The Ohio College Box Lacrosse League
OCBLL is very proud to be on the ground floor of a major box lacrosse movement. USBOXLA along with Resolute has developed the National Collegiate Box Series which will have 3 leagues nationwide in 2018 (Ohio, Colorado and TBD). The goal is to create a highly competitive summer box lacrosse league where collegiate players can continue to compete in their offseason. This will be modeled after the Canadian Junior Box League system that currently exists and the National Alliance College Summer Baseball system.
Who: High School Seniors entering College through Graduating College Seniors
Where: Resolute Athletic Complex (3599 Chiller Lane. Columbus, OH)
Cost: $675 ($350 deposit - Refunded in full, less $50 Tryout Fee if not selected in draft)
Make sure to register ASAP for the combine/draft.
Please email Greg Bice with any questions at Gregb@resolutelacrosse.com
Combine: July 13th (6:00-9:00pm)
Draft: July 15th
Games: **July 19 - July 29th**
Playoffs round one (Single elimination - Team 3 v. Team 6 & Team 4 v. Team 5 higher seed hosts) - 8/3
Playoffs round two (Single elimination, higher seed hosts) - 8/5
Ohio Cup playoff series - 8/7 (Columbus)
CONGRATS TO THE 2019 NCBS CHAMPIONS!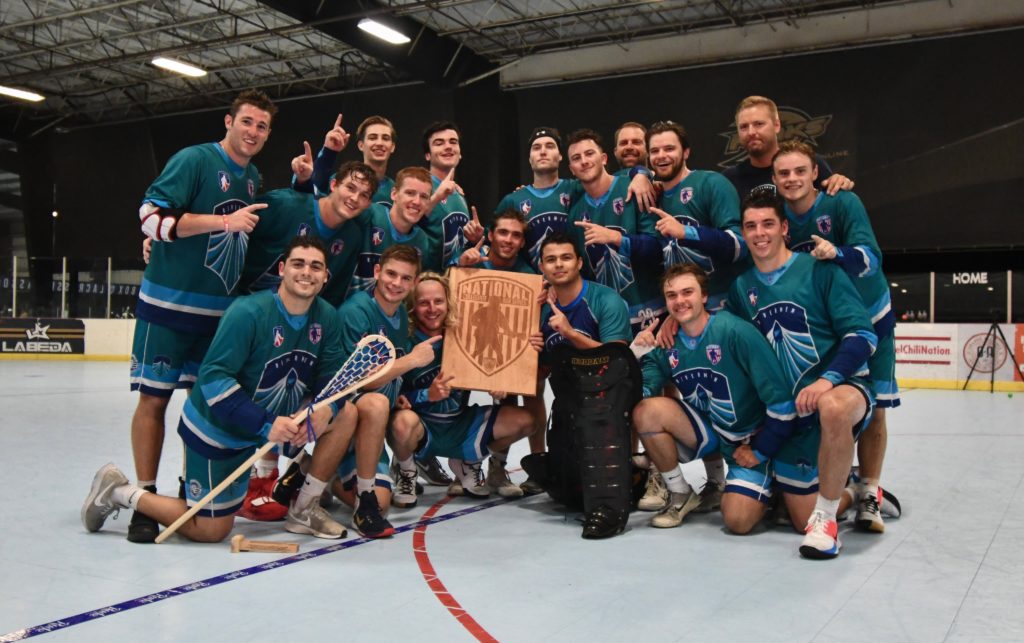 "The Rivermen powered their way to the inaugural National Collegiate Box Series (NCBS) championship at The Rinks Irvine. The Ohio champs fought off a 1-0 series deficit to defeat the Fighting Bison twice Saturday night en route to raising the championship plaque.
"It was awesome," said Rivermen forward Matt Blevins. "It was just nice to be able to come back from last night and win both those games. It was an amazing opportunity and experience."