US Box Lacrosse Association (USBOXLA) charter member Resolute Lacrosse – Central Ohio's premier lacrosse training center. THIS EVENT WILL SELL OUT!
Dates: January 13-15, 2024
Divisions: 3/4, 5/6, 7/8, HS A & HS B
Location: Resolute Athletic Complex, Columbus OH
The tournament will take place at Resolute Lacrosse's impressive 3 pad facility in Columbus, OH – the Resolute Athletic Complex.
Founded by former NLL player and Team USA member Anthony Kelly and Major League Lacrosse (MLL) All-Star Greg Bice, Resolute Lacrosse joined USBOXLA in 2012 as a charter member, incorporating real box lacrosse into their athletes' everyday training, Bice recently saying, "I cannot wait to watch our players grow and develop through the USBOXLA methodology and watch our kids play against the best programs in North America."
Teams will be awarded gold, silver and bronze medals at the conclusion of this Elite level tournament at each age group.
Read about the tournament in the USBOXLA Magazine.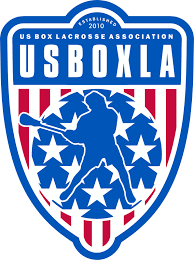 Learn about becoming a USBOXLA member HERE
Resolute works closely with Pellucid Travel to source the best hotels and contract with a variety of hotels to fit all accommodations. Pellucid Travel requests to work with a wide variety of lodging partners in order to secure excellent rates for all of our teams.
Resolute highly suggests utilizing these hotels for all attendees/groups in need. This is in order to ensure that the hotels, cities, and counties are assured that the discounts they offer are used and that guests get the best rates.
Pellucid Travel works closely with our lodging partners to track team reservations, work to make sure that there are enough rooms, and secure excellent rates for all teams attending each event. They are committed to working with tournaments around the world to provide a high-quality travel and lodging experience that fits the individual needs of each team attending.
If you have any questions, please feel free to email Pellucid Travel at info@pellucidtravel.com
Find a hotel HERE