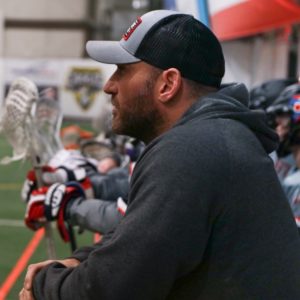 Lacrosse:
17 Seasons at the Professional Ranks – MLL & NLL
2019 USA Indoor World Team – Bronze Medal
2007 USA Indoor World Team – Bronze Medal
2015 US Lacrosse Northern Ohio Chapter Hall of Fame Inductee
2018 US Lacrosse Ohio Hall Of Fame Inductee
2019 St. Ignatius High School Athletic Hall of Fame Inductee
2014 Major League Lacrosse Champion – Denver Outlaws
6 Time MLL All Star
11 Time Team Captain at the Professional Ranks
1st Face Offs Taken in MLL History
2nd Career Face Off Wins in MLL History
World Record Holder for the Fastest Shot 2008
Named "Newcomer of the Year" by US Lacrosse in 2006
4 Year Starter at The Ohio State University
OSU Team Captain in 2003
Academic All Big Ten 2003
Big Ten Scholar Athlete 2003
Only player in OSU history to lead the team in ground balls 4 straight years
Buckeye Power Club Award Winner
Sportsmanship Award Winner 2003
Head High School Coach for 4 Years
Assistant Coach Denison University 2004 (NCAC Champs
Assistant Coach Harvard University 2008
Assistant Coach The Ohio State University 2009
Personal
Anthony is from Cleveland, Ohio where he grew up in North Olmsted and later attended St. Ignatius High School. He was his team MVP his Senior year in both Ice Hockey and Lacrosse, and he was also a 1st Team All Midwest as well as an All State Award Winner on the lacrosse field. Anthony has an Education degree from The Ohio State University. When he is not coaching, he enjoys playing ice hockey and rugby, as well as hunting.