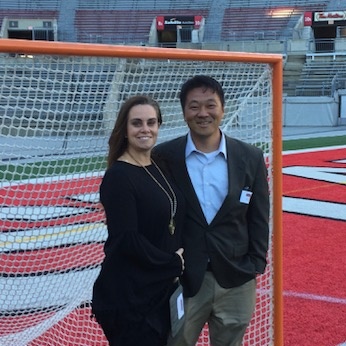 Lacrosse
Ken played his collegiate lacrosse at The Ohio State University from 1992-1996 where he majored in International Studies.  While there, he earned varsity letters in all 4 years while starting at midfield for 3 years.  Ken grew up in Syracuse, NY where he played for Jamesville-DeWitt High School.
Ken's coaching career started in 1997 where he was the head coach of the JV team at Worthington Kilbourne for 3 years.  In the early 2000's, he was involved in the Dublin Youth lacrosse organization as a volunteer coach for the select team.  This upcoming season will be Ken's 5th year coaching with Resolute.
Personal
Ken currently manages the claims investigation and compliance department at Safelite Solutions, a division of Safelite Auto Glass.  Outside of work and coaching, Ken enjoys spending time and traveling with his family (Lynn – wife; Brendan – son; Kaia – daughter).