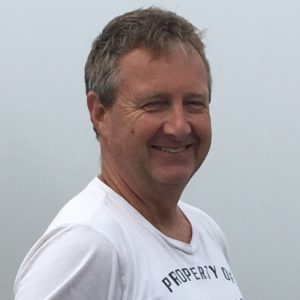 Lacrosse:
Gilmour Academy – Gates Mills, OH Head Varsity Boy's Coach 2017-present.
Hawken School – Gates Mills, OH Head Varsity Boy's Coach 2009-2015.

Ohio Division 2 Coach of the Year 2015
Ohio Final Four 2009, 2015
96-57 career record in Ohio.

Burning River Lacrosse – travel coach U-10-U-16 2011-2014
Hawken School – Lyndhurst, OH Head Middle School Boy's Coach 2000-2008

US Lacrosse North Coast Ohio U-15 2006, 2008

Lawrence Academy – Groton, MA Assistant Varsity Boy's Coach 1989-1991
Landmark School – Beverly, MA Head Varsity Boy's Coach 1986-1988
Fairleigh Dickinson University – Madison, NJ defenseman/LSM 1982
Personal:
Jim recently retired from teaching after 34 years as a history, humanities, and English teacher at the high school and middle school levels in independent schools in Massachusetts, Wisconsin, and Ohio. He lives in Novelty with his wife Elizabeth and has three children: Peter works in affordable housing in Cleveland, Hannah is a children's mental health counselor in Cincinnati, and Ethan is senior captain defenseman at The College of Wooster. Jim enjoys trail running, biking, and playing with his new Yorkipoo puppy Gigi.