Date: June 16th, 2020
Times: 8am – 6pm
Location: Fortress Obetz
TRUE LACROSSE OFFICIAL SPONSOR
The B'More Lax Co. is proud to announce the National All-Star Games, a three-day boys lacrosse experience in Columbia, Maryland, where the nation's elite will gather to compete. Teams representing 14 regions will converge to represent the lacrosse battlegrounds that honed their abilities, turning high school and club rivals into teammates and taking America's premier talent from the neighborhood to the national stage, in front of the eyes of the top college programs.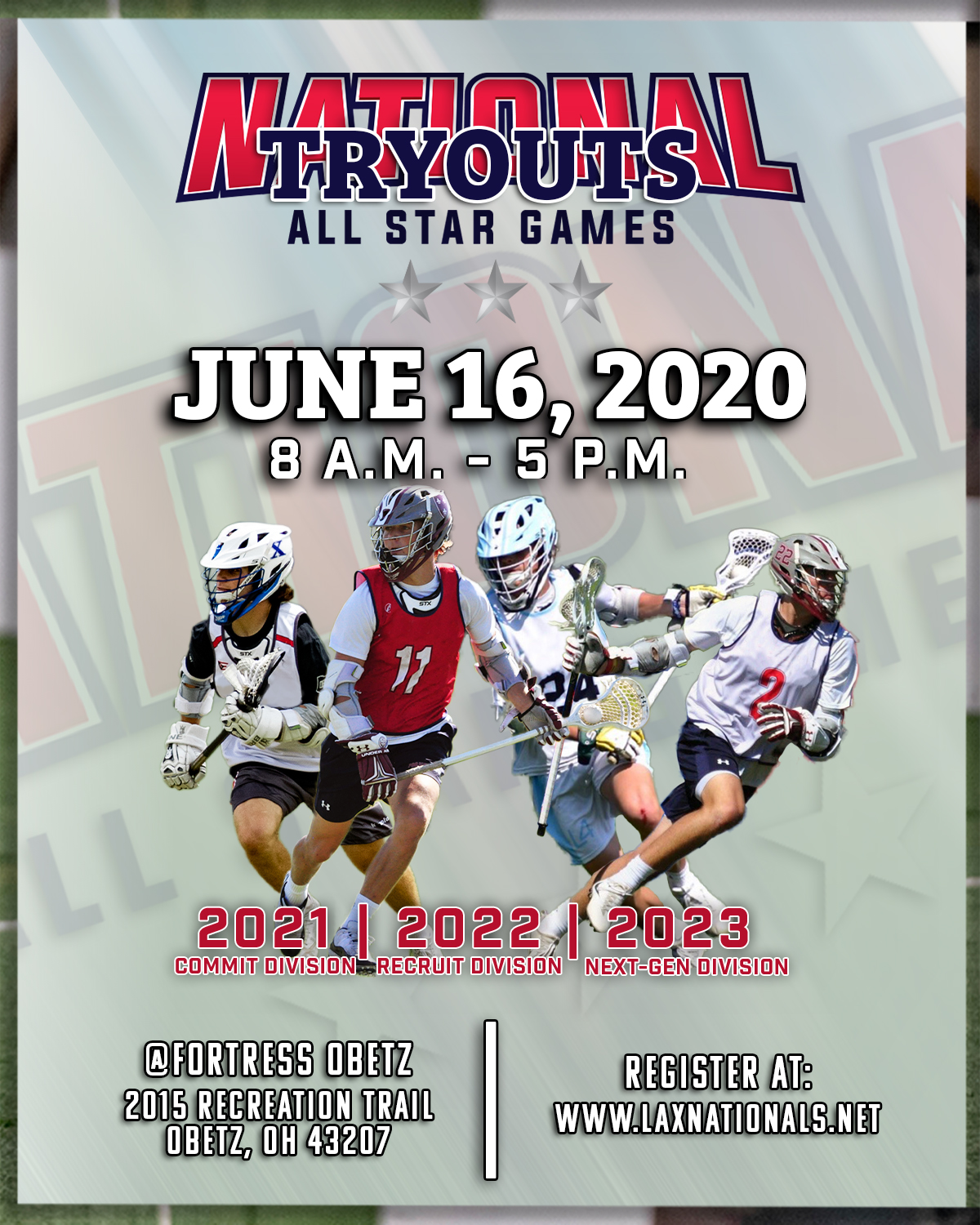 Each region will field one team in three age groups based on high school graduating class: The Commit Division (Class of 2021), Recruit Division (2022) and NextGen Division (2023). The use of 14 regional teams casts the widest net to find the true elite talents across the country, no matter where they call home, drawing traditional on the East Coast to emerging lacrosse markets like Mid-America, the South and Pacific Southwest.
For more information on the National All-Star Games and to sign up for regional tryouts, visit laxnationals.net. Follow the National All-Star Game on Instagram @Nationalasg. Contact tournament representatives at any time via phone, (877) 272-2704 or email laxnationals@gmail.com.