US Box Lacrosse Association (USBOXLA) charter member Resolute Lacrosse, Central Ohio's premier lacrosse training program, is excited to host the 5th annual USBOXLA Battle of the Box on Sunday, October 23rd. Located at the Resolute Athletic Complex in Columbus, OH, this tournament is sure to bring out the area's best box lacrosse players for a fun-filled opportunity to improve skills during the off-season.
With two divisions and guarantee of three 40 minute games, Battle of the Box offers a full-day of competitive lacrosse for boys from 7th through 12th grade. Whether a team is new to this style of play or well seasoned, this tournament is inclusive of all skill-levels and a great chance to put practice and knowledge into action on the field. All games will be played under the USBOXLA rules.
Take advantage of this tournament, the only one of its kind in Central Ohio, and sign up your team to see how you stack up against the competition! Its going to a great day of box lacrosse! Team registration deadline is Friday, October 13th.
Date: Sunday, October 23rd
Game Times: 8:00 AM – 6:00 PM
Divisions:  7/8 & High School
Cost: $650/team
Location: Resolute Athletic Complex (3599 Chiller Ln, Columbus, OH 43219)
If you're a lacrosse organization and are interested in competing in the Battle of the Box or require more information on this tournament, email us at info@resolutelacrosse.com.
*Game schedules will be announced at a later date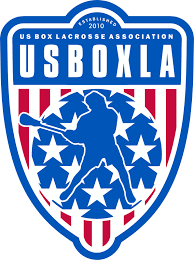 Learn about becoming a USBOXLA member HERE
Can't make the tournament? You can watch the games with our partner LiveBarn! LiveBarn streams all leagues and events in the Resolute Athletic Complex, simply create an account and watch!