COACHES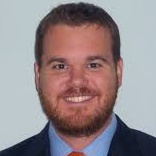 The ascendance of the Saint Ignatius lacrosse program in recent years can largely be attributed to the hard work and dedication of Patrick McManamon '96. McManamon received the prestigious U.S. Lacrosse Coach of the Year award for his efforts with the Lax Cats...
Head Coach Gilmour Academy.  Coach Glass has been coaching in northeast Ohio for over a decade. He spent the last three years as the head coach of Western Reserve Academy, and was named the MSLCA Coach of the Year in 2017. Prior to WRA, Glass spent four years as the...
TOURNAMENTS
Date: June 30-July 1, 2018
Location: West Chester, OH.
Date: June 16-17, 2018
Location: Annapolis, MD
Date: June 23-24, 2018
Location: Saginaw, MI
PRACTICE TIMES/LOCATIONS
Dates: June 4, 6, 7, 11, 13, 14, 18, 20, 21, 25, 27, 28
Time: 5-7PM
Location: Krenzler Field