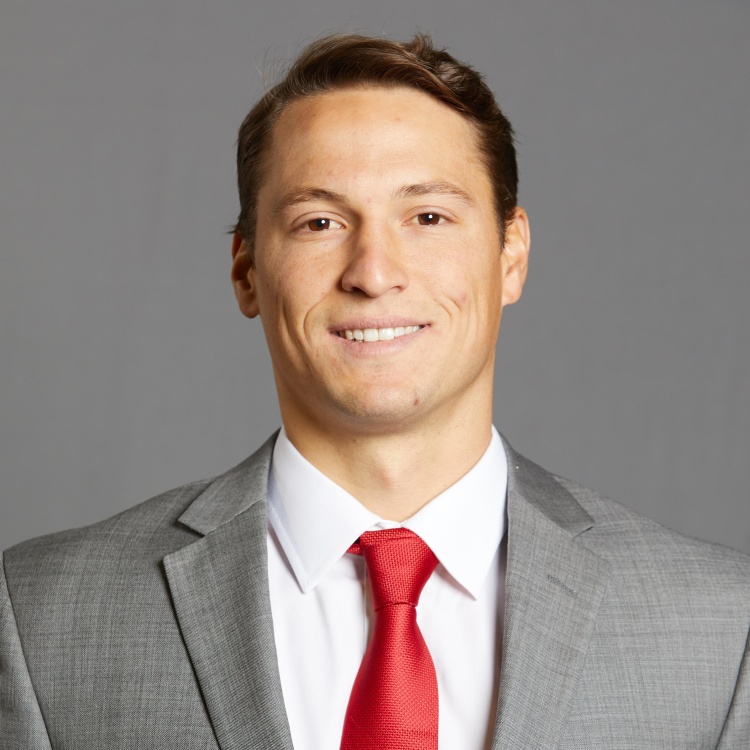 Andrew Vossler, who brings six years of collegiate coaching experience at all three NCAA levels, was named Ohio State's volunteer assistant coach in August of 2018.
In 2016 and 2017, Vossler served as defensive coordinator and worked with the face-off units at his alma mater, Rollins College in Winter Park, Fla. Under Vossler's guidance, the Tars made program history as the defensive units allowed less than 10 goals per game in back-to-back seasons. Additionally, the team improved its face-off win percentage from .450 to .526 in 2016. Vossler mentored five All-Sunshine State Conference selections, including two first team picks.
Vossler spent the 2015 season as a volunteer assistant coach at Jacksonville and was instrumental in elevating the team's overall face-off win percentage from .374 to .524. Vossler guided the Dolphins from being ranked 64th to 22nd nationally in face-off win percentage as a team.  Individually, Vossler took the team's top face-off specialist and increased his win percentage from .429 to .548, ranking 21st nationally at the face-off X.
Vossler began his coaching career in 2013 at Division II Adams State in Alamosa, Colorado. As the Grizzlies' assistant coach and defensive coordinator, Vossler also facilitated and implemented a strength and conditioning program for the team. His efforts aided a pair of Grizzlies to league defensive player of the week honors, as Adams State finish the season nationally ranked in the top three in DII in both caused turnovers per game (2nd) and ground balls per game (third).
A four-year member of the men's lacrosse team at Rollins from 2009-12, Vossler was a three-time team captain and three-time All-Deep South selection. He currently ranks in the top five in several statistical categories in the Tars' record books, including second all-time in ground balls (192) and caused turnovers (72); third in ground balls per game (3.84) and caused turnovers per game (1.44); and fourth all-time after starting all 50 games of his career.
A native of Manlius, N.Y., Vossler earned his bachelor's degree in environmental studies from Rollins in 2012. He is married to the former Jess Hotchkiss, who was a standout on the Dolphin women's lacrosse team from 2010-13.