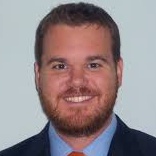 The ascendance of the Saint Ignatius lacrosse program in recent years can largely be attributed to the hard work and dedication of Patrick McManamon '96. McManamon received the prestigious U.S. Lacrosse Coach of the Year award for his efforts with the Lax Cats...
Date: June 9-10, 2018
Location: Ocean City, MD
Date: June 16-17, 2018
Location: Annapolis, MD
Date: June 23-24, 2018
Location: Saginaw, MI
PRACTICE DATES, TIMES & LOCATIONS:
Winter Practices
Our teams will practice 9 times over the winter with a focus on skill development, IQ and fundamentals. We will help get our players ready for their Spring seasons and continue to hone their playing abilities year around.
Dates: 12/4, 12/11, 12/18, 1/8, 1/15, 1/22, 1/29, 2/5, 2/12
Location: Krenzler Field
Time:  7:00-8:30PM