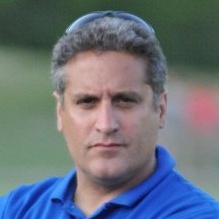 Former Head Coach St. Francis De Sales, Toledo.  Coach Chris Pavain has coached or played lacrosse, at all levels, for over 40 years. Recently he was head coach of Saint Francis De Sales, Toledo, and developed a program that has been one of the most respected in the...
MLL Midfielder.  Mathew Bertrams earned All State & All American honors while playing for Mason High School in Mason, Ohio. He went on to study Finance and play lacrosse at Albany College where he was named to the America East all Conference Team and recognized as...
Date: June 9-10, 2018
Location: Ocean City, MD
Date: June 16-17, 2018
Location: Annapolis, MD
Date: June 23-24, 2018
Location: Saginaw, MI
PRACTICE DATES, TIMES & LOCATIONS:
Winter Practices
Our teams will practice 9 times over the winter with a focus on skill development, IQ and fundamentals. We will help get our players ready for their Spring seasons and continue to hone their playing abilities year around.
Dates: 12/4, 12/11, 12/18, 1/8, 1/15, 1/22, 1/29, 2/5, 2/12
Location: Krenzler Field
Time:  8:30pm – 10pm for 2021 Team